2018 Keynote Speakers
Please check back for Updates.
Thursday, June 21, 1:30 pm
Gregg Levoy, Author

Gregg Levoy, is the author of Callings: Finding and Following An Authentic Life (Random House)—rated among the "Top 20 Career Publications" by the Workforce Information Group—and Vital Signs: The Nature and Nurture of Passion (Penguin).
Greg has keynoted at the National Career Development Assn. Conference, International Association of Career Management Professionals Conference, International Coach Federation, Smithsonian Institution, Environmental Protection Agency, National Conference on Positive Aging, Microsoft, American Counseling Association, and others, and been a frequent guest of the media, including ABC-TV, CNN, NPR and PBS.
He is the former behavioral specialist at USA Today, a regular blogger for Psychology Today, and has written about passion and calling for the New York Times Magazine, Washington Post, Omni, Fast Company, Reader's Digest, and many others. His website is www.gregglevoy.com.
Friday, June 22, 9:30 am
Career Theories Guide Career Interventions
Five legends of the career development profession will share the stage, with Jane Goodman moderating a conversation with four career theorists who will discuss their work and explore how career theory guides practice.

Joining Dr. Goodman for this discussion will be
| | | | |
| --- | --- | --- | --- |
| Dr. Jim Bright | Dr. John Krumboltz | Dr. Janet Lenz | Dr. Mark Savickas |
| Chaos Theory of Careers | Happenstance Learning Theory | Cognitive Information Processing Theory | Career Construction Theory |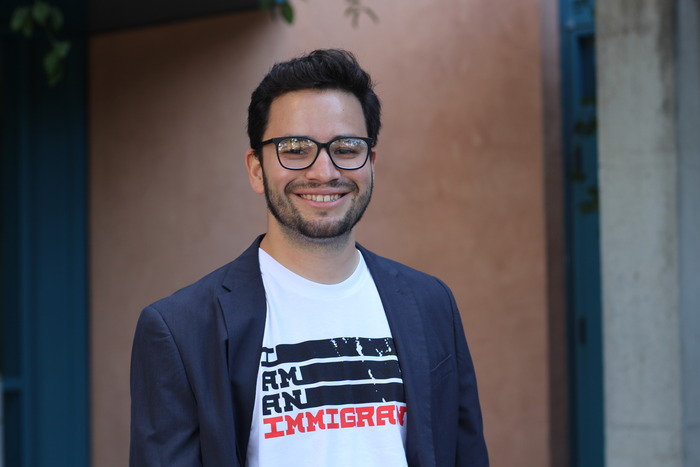 Saturday, June 23, 11:30 am
Dr. Germán Cadenas
Dr. Germán Cadenas is currently a Postdoctoral Psychology Fellow with the UC Berkeley Undocumented Student Program, and incoming Assistant Professor of Counseling Psychology at Lehigh University (starting August 2018). He identifies as a Latinx immigrant and was undocumented for nearly 10 years. Germán has been active in advocating for institutional, state, and national policy changes to promote the wellbeing and educational development of undocumented immigrants. He was one of the founders of the Arizona DREAM Act Coalition and is current Co-Chair of the California Psychological Association's Immigration Task Force. He also took part on creating DREAMzone, one of the first ally-development programs for undocumented students in education, and he created the Poder program Arizona State University, which supports the technology entrepreneurship career development of underrepresented minorities at Arizona community colleges. Germán's research focuses on the psychology of immigrant integration through education, and on critical consciousness as a tool for the empowerment and career development of marginalized groups (ex: women and cultural minorities) in science and technology.
Save
Save
Save
Sponsors
---

Mark your calendar for future Conferences:
2019 NCDA Conference
June 27-29, 2019
Marriott Marquis Hotel
Houston, Texas
2020 NCDA Conference
June 30-July 2, 2020
Hilton Minneapolis Hotel
Minneapolis Minnesota
2021 NCDA Conference
June 30-July 2, 2021
Marriott Marquis Hotel
Atlanta, Georgia