Training in clinical supervision for career counselors and other practitioners
NCDA periodically offers a 45-hour Training in Clinical Supervision for Career Counselors and Other Practitioners. This training is for those individuals interested in clinical supervision of career development practitioners. Participants must commit to attending the full training (23 hours over a 3 day period) plus complete 22 additional hours of practicum work submitting assignments and video-recordings via e-mail or other electronic methods.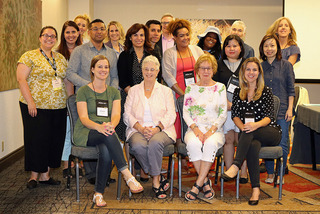 CEUs and Credentialing:
Each participant will receive 45 hours of continuing education contact hours and an NCDA completion certificate. This course will satisfy the maximum current training portion for eligibility for State and other credentialing bodies in clinical supervision. In addition, participants will be eligible to apply for the NCDA Certified Clinical Supervisor of Career Counseling (CCSCC).
Participants will have opportunities to practice strategies with feedback, work with case studies and learn how to transition from a practitioner or administrator to the role of clinical supervisor.
Trainers: Judith Hoppin and Jane Goodman
Class size: Limited to 20.
The 2020 course takes place prior to the 2020 NCDA Global Career Development Conference. It will be held at the Hilton Minneapolis.
Sat, June 27, 2020: 9:00 am - 5:00 pm (7 hours)
Sun, June 28, 2020: 8:00 am – 5:00 pm (8 hours)
Mon, June 29, 2020: 8:00 am – 5:00 pm (8 hours)
To Apply: complete the 2020 Supervision Training Registration Form for consideration.
TEC Seeking Applicants for OPEN Positions
The TEC is currently accepting applications for open positions on the NCDA Training and Education Council. All applications must be date stamped by midnight Eastern on March 23, 2020. Please download and complete the application as requested. Applications should be submitted to Mary Ann Powell. All questions can be directed to Mary Ann Powell.
Eligible applicants include those who have completed the program related to the open position, such as the NCDA Facilitating Career Development (FCD) Training Program; NCDA FCD Instructor Training Program; FCD Master Trainer Training Program; School Career Development (SCDA) Advisor Training Program; SCDA Instructor Training Program; or Clinical Supervision for Career Counselors and Other Practitioners Training Program.
*International Applicants Please Note: Because of NCDA's non-profit status and limited funds, those outside of the US may apply, but if selected, airfare will only be reimbursed for the highest domestic airfare among the TEC members. No extra nights of lodging are allowable. The remaining costs will be at the TEC member's expense.