11/01/2022
On Sale November 1-30, 2022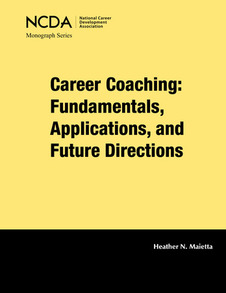 Are you looking for a deep dive into the world of career coaching, from career fundamentals to models to ethics and assessment administration? Whether you are just starting as a career coach or looking to update your knowledge and skills as a seasoned professional, this new monograph will support and challenge you for work in 2022 and beyond.
Career Coaching: Fundamentals, Applications and Future Directions
is on Sale November 1, 2022, to November 30, 2022, for $35.00.
Shop the NCDA Career Resource Store now!
---